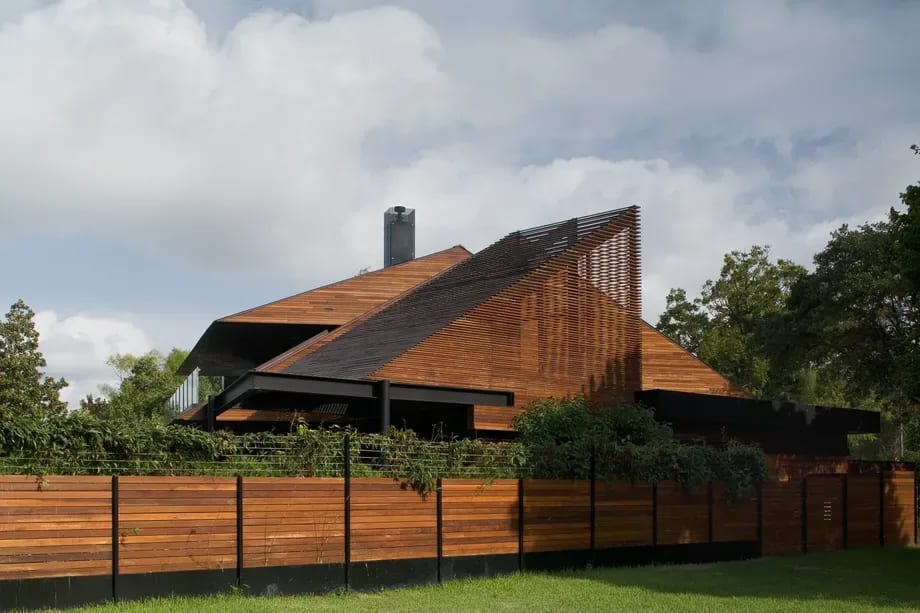 Located on a waterfront lot between Lake Austin and Bright Leaf preserve, this Bercy Chen
remodel
, christened "The Peninsula Residence," shows off what the well-known local design-build firm does best: combine materials in surprising ways that interact with the surrounding environment.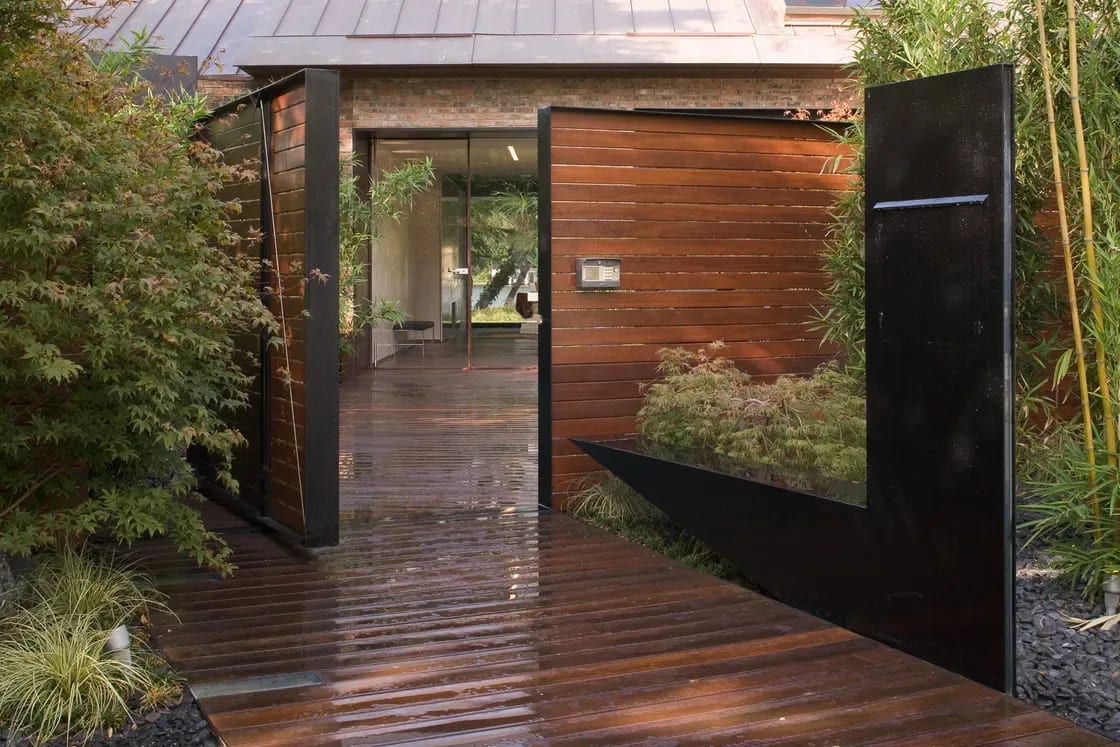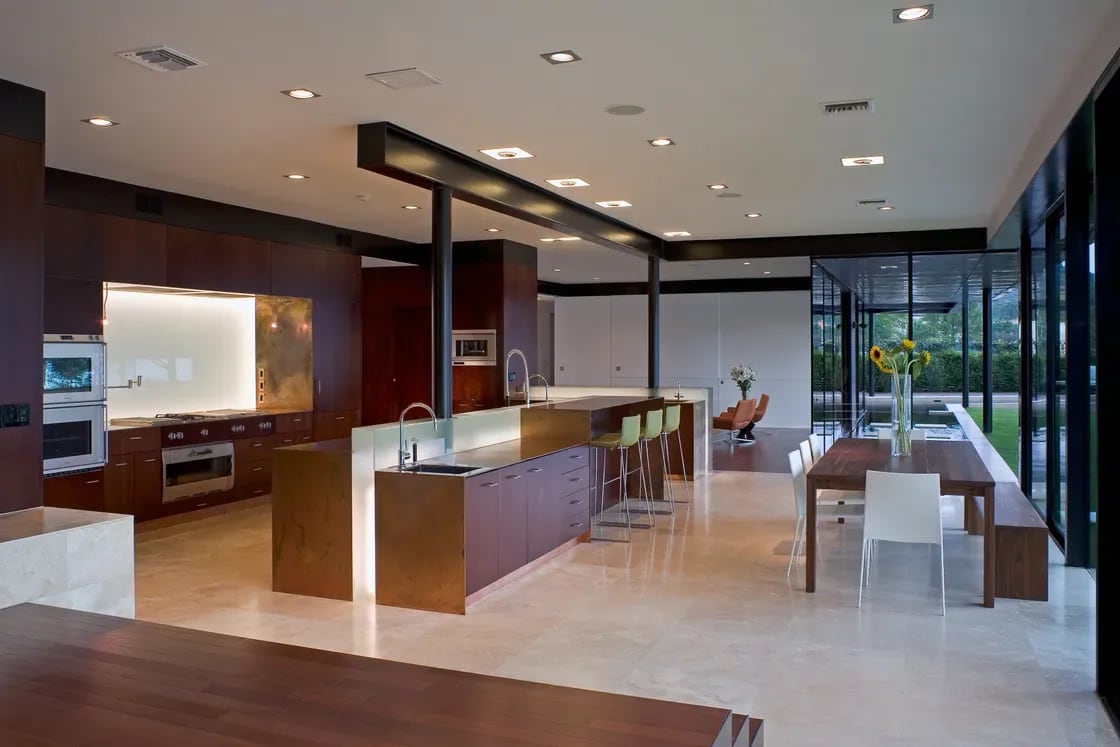 In this case, the owner and architects used a palette of stone, exotic wood, glass, plaster, and copper to create a space that reads as all air, water, and light (with some grounding earthy materials in there for good measure).
The two-story home has five bedrooms and four-and-a-half bathrooms, integrated into the indoor-outdoor flow of the house. Numerous patios and water elements draw one to the lakeside, while the contrasting geometrical lines, unique layout, and unusual focal points create visual interest inside.
The home also features a media room and a playroom, a library, and a rooftop garden, as well as one for growing edible plants. There's also a formal office with a private entry, a caterer's kitchen, and a family room.