Eric Moreland has both pricey listings, near Westlake Hills.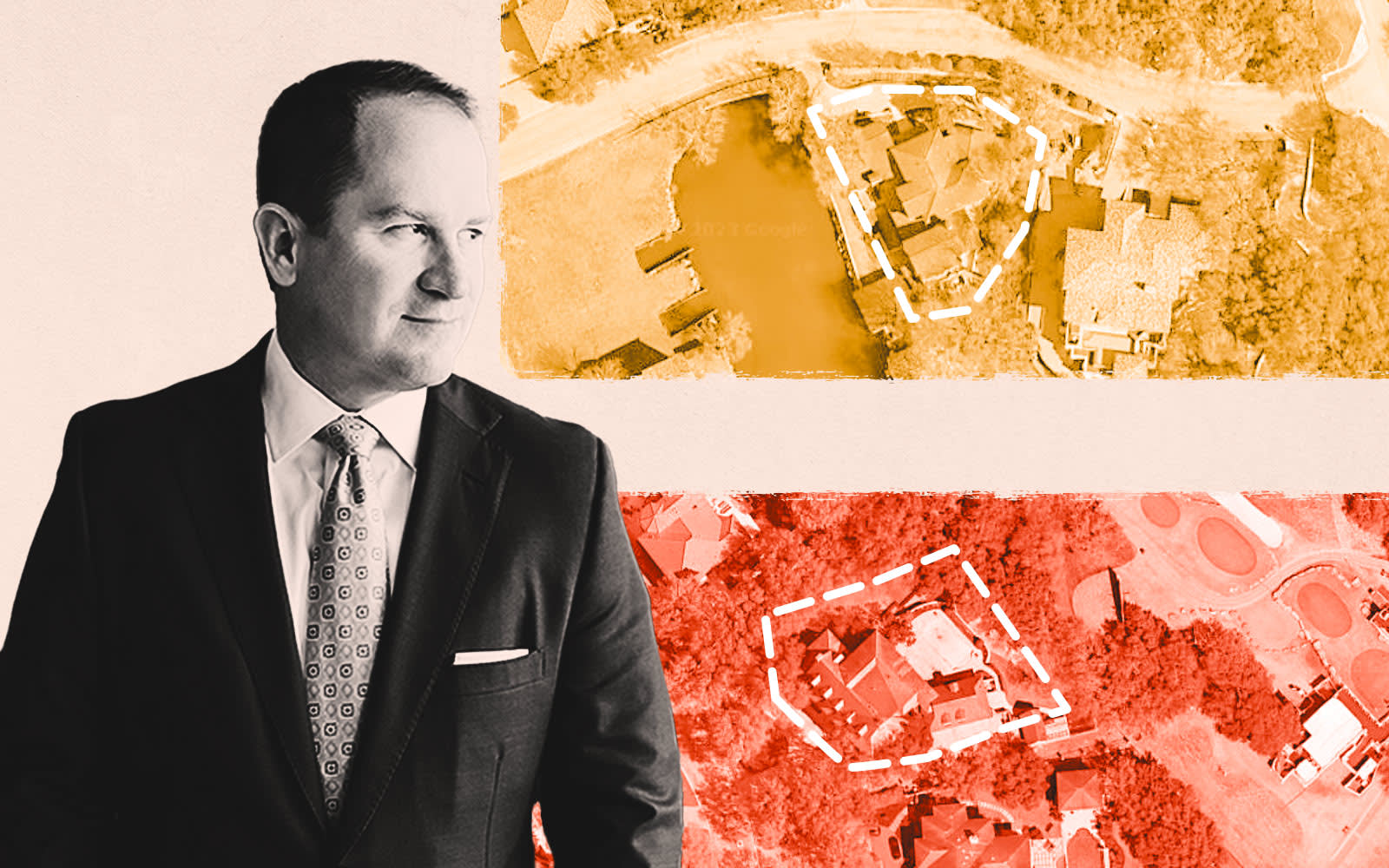 Moreland Properties' Eric Moreland; 4307 Churchill Downs Drive; 4307 Island Avenue (Eric Moreland Group, Getty, Google Maps)
A pair of high-end houses near the Colorado River in west Austin are testing the area's market for luxury.
The first home, 4307 Churchill Downs Drive, lies along the 16th hole of Austin Country Club, just north of Westlake Hills. If a buyer closes quickly, they can watch the Dell Match Play tournament from the backyard in two weeks.
The home is asking $7.25 million, or $1,268 per square foot. With five bedrooms and six full bathrooms, it sits on nearly an acre of land and spans 5,700 square feet.
The sellers, John and Kathy Taylor, purchased the home in 2021, its first sale since it was built in 1984, according to property records.
The other home, at 4307 Island Avenue, takes a Venetian approach to Texas living: The house fronts a canal and has two private boat slips leading into the river.
It has five bedrooms and seven bathrooms across 5,300 square feet. It is asking $7.4 million, or $1,406 per square foot. The home was built in 1995 on half an acre and previously served as the builder's personal residence.
This isn't the first time, 4307 Island has hit the market in recent years. It listed for $4.5 million in 2011, then sold in 2012 after the asking price was cut to $3.88 million. The current seller, Timothy Wilschetz, has been listing the property on and off since 2019. He asked $5.5 million in 2019, but removed the listing after four months on the market. Now, after several years of meteoric price growth in Austin, the property is back, asking far more than before.
The houses sit just across the river from each other and share a listing agent, Eric Moreland of Moreland Properties. Moreland will spend plenty of time on the water in west Austin, where he is also working on the sales team for the Four Seasons Private Residences. That project, which is also being sold by the Eklund Gomes Team at Douglas Elliman, is targeting the wealthiest class of buyers in Austin, with a total project cost of $830 million and homes starting north of $4 million.
The housing market in Austin has cooled in recent months amid higher mortgage rates. Vacancy reached 9.7 percent in March, according to ApartmentData.com.